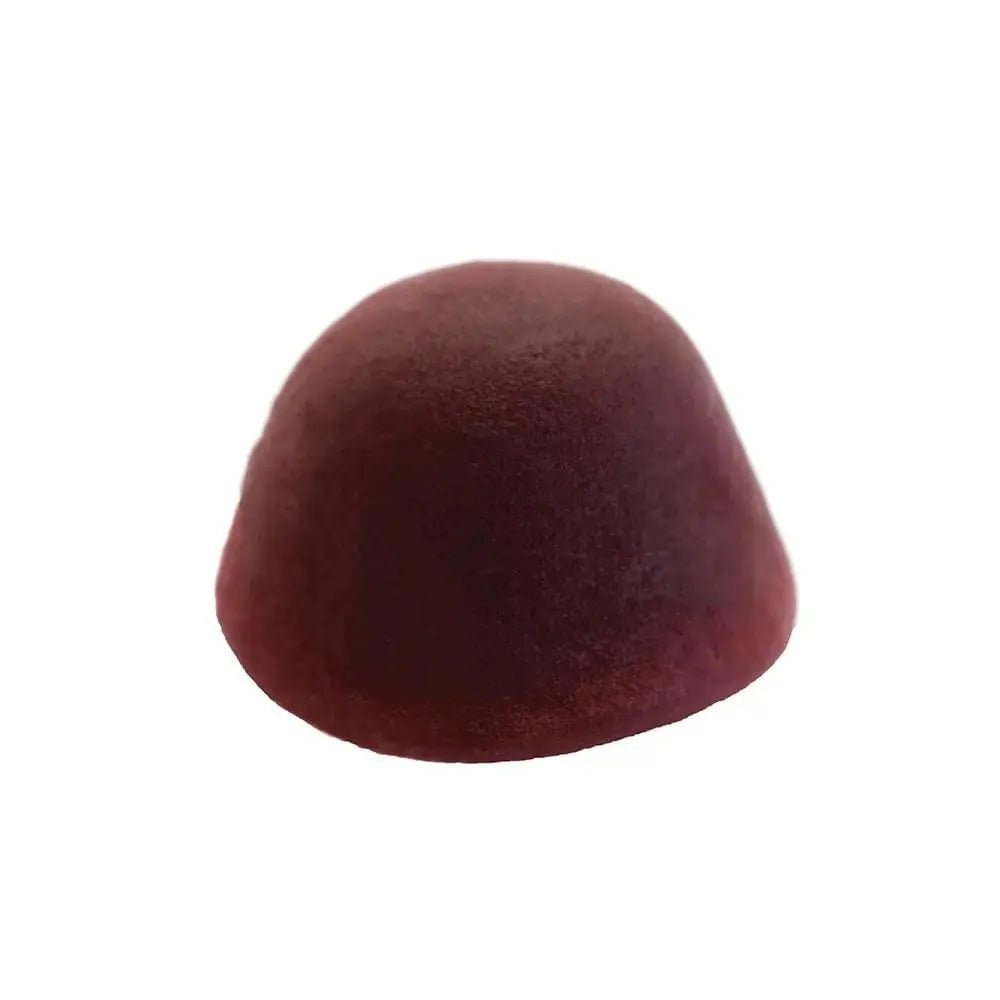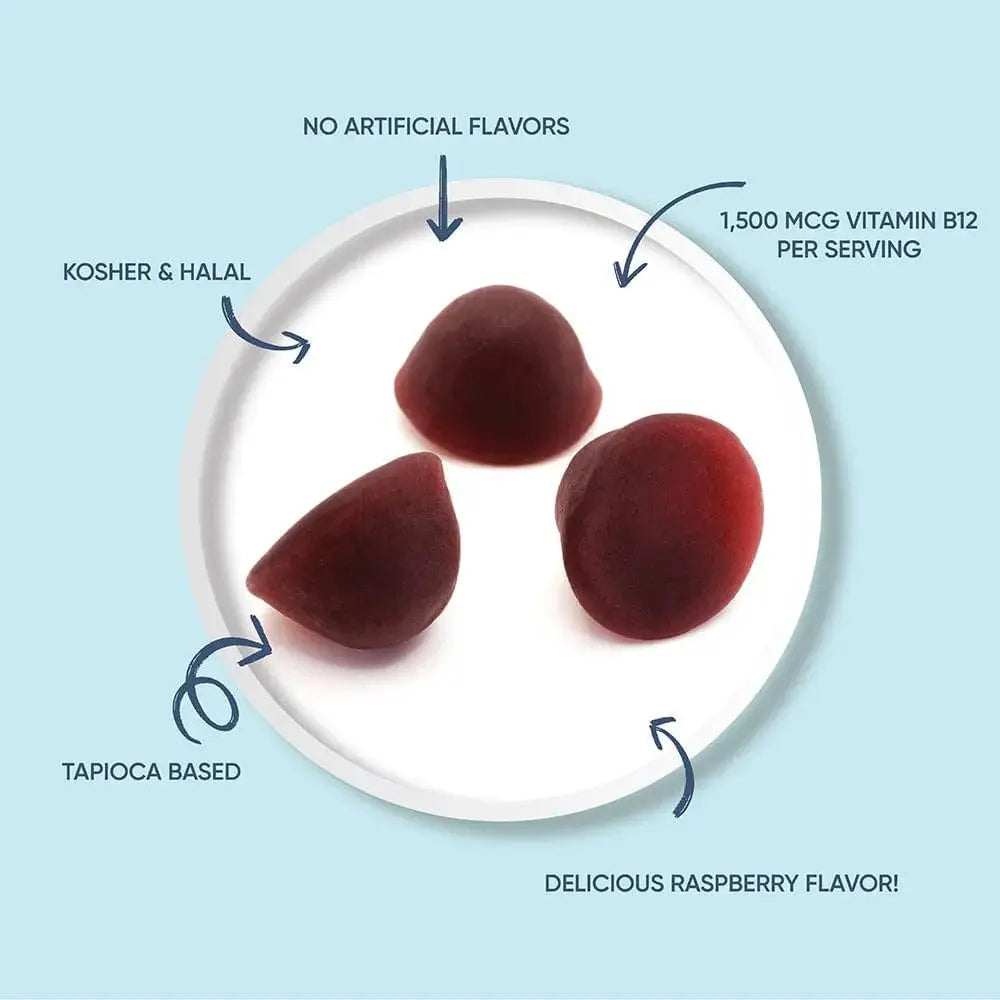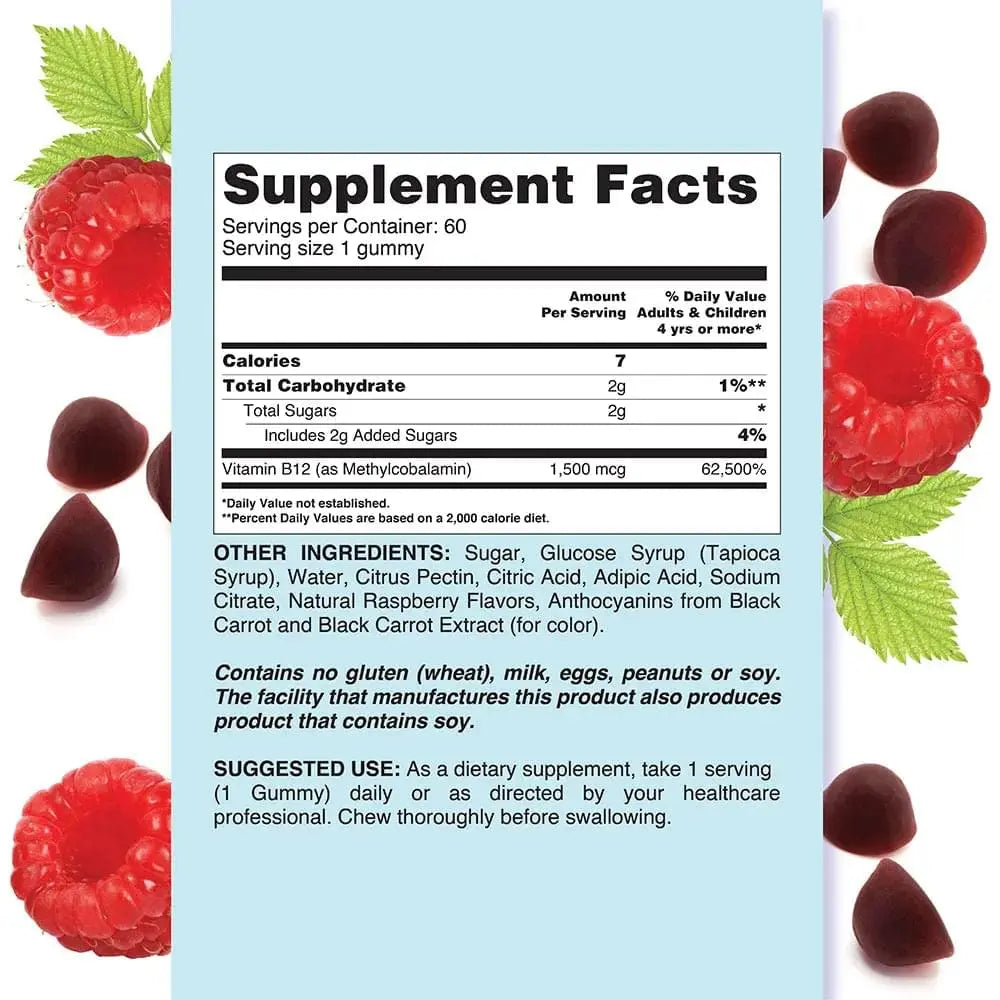 Vitamin B-12
Sale price

$13.99
Regular price

$19.99
(/)
Vitamin B-12
Vitamin B-12 is an essential nutrient that we could all use a little more of. And now, supplementing this mineral is delicious as can be with our LIVS B-12 raspberry-flavored gummy vitamins. A proper amount of B-12 could help energize our mood and energy levels, enhance metabolism, and empower healthy nerve function. Get all the benefits of this nutrient without having to swallow a big pill by grabbing the best B-12 chewable vitamins on the market.
Sweet and gently tart raspberry flavoring
Could help improve energy levels
May promote healthy nerve function
May enhance metabolism and cell health
At LIVS, we're dedicated to doing good and improving lives. That's why all of our vitamins are delicious-tasting, made with only 100% organic, plant-based, non-GMO ingredients. They are also Halal, Kosher, and oh so delicious!
Chew 1 gummy daily. No food or water is needed. Chew thoroughly before swallowing.
Vitamin B12 Deficiency
The most common deficiency of vitamin B12 is found among people from low socioeconomic backgrounds, women, and non-Hispanic blacks. As many as six percent of adults under the age of 60 have vitamin B12 deficiency. Serum vitamin B12 levels drop during pregnancy, but return to normal after delivery. However, low vitamin B12 intake during pregnancy is not associated with cognitive impairment. This is a sign that more research needs to be done to determine the best supplementation program for you.
If you think you may be deficient in Vitamin B12, your doctor may perform a blood test to check your homocysteine levels. If you have high levels of this amino acid, you may experience neurological damage. In fact, it is linked with an increased risk of stroke and heart disease. If the levels remain consistently low for a long time, the damage may be permanent. During this time, it may be necessary to take vitamin B12 supplements to restore proper levels of homocysteine.
Vitamin B12 is a water-soluble vitamin with a complex chemical structure. It contains the metal ion cobalt. It is converted into cyanocobalamin and methylcobalamin, which are both biologically active. These forms are used to increase absorption. Most people get adequate amounts of vitamin B12 from foods. However, between 1.5 percent and 15 percent of Americans may be deficient in this vitamin. Vitamin B12 may be helpful in treating conditions such as anemia.
Other Ingredients: Sugar, Glucose Syrup (Tapioca Syrup), Water, Citrus Pectin, Citric Acid, Adipic Acid, Sodium Citrate, Natural Raspberry Flavors, Anthocyanins from Black Carrot and Black Carrot Extract (for color).
Vitamin B-12
Sale price

$13.99
Regular price

$19.99
Choose options