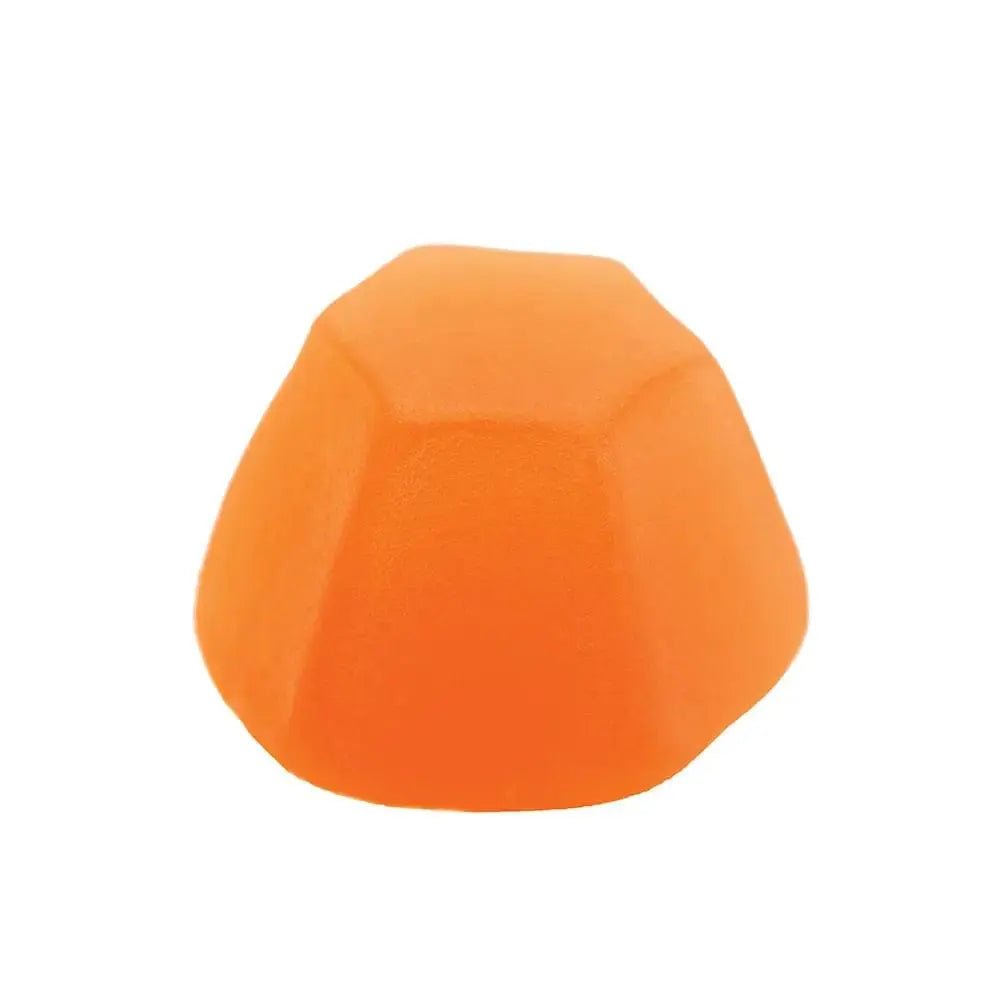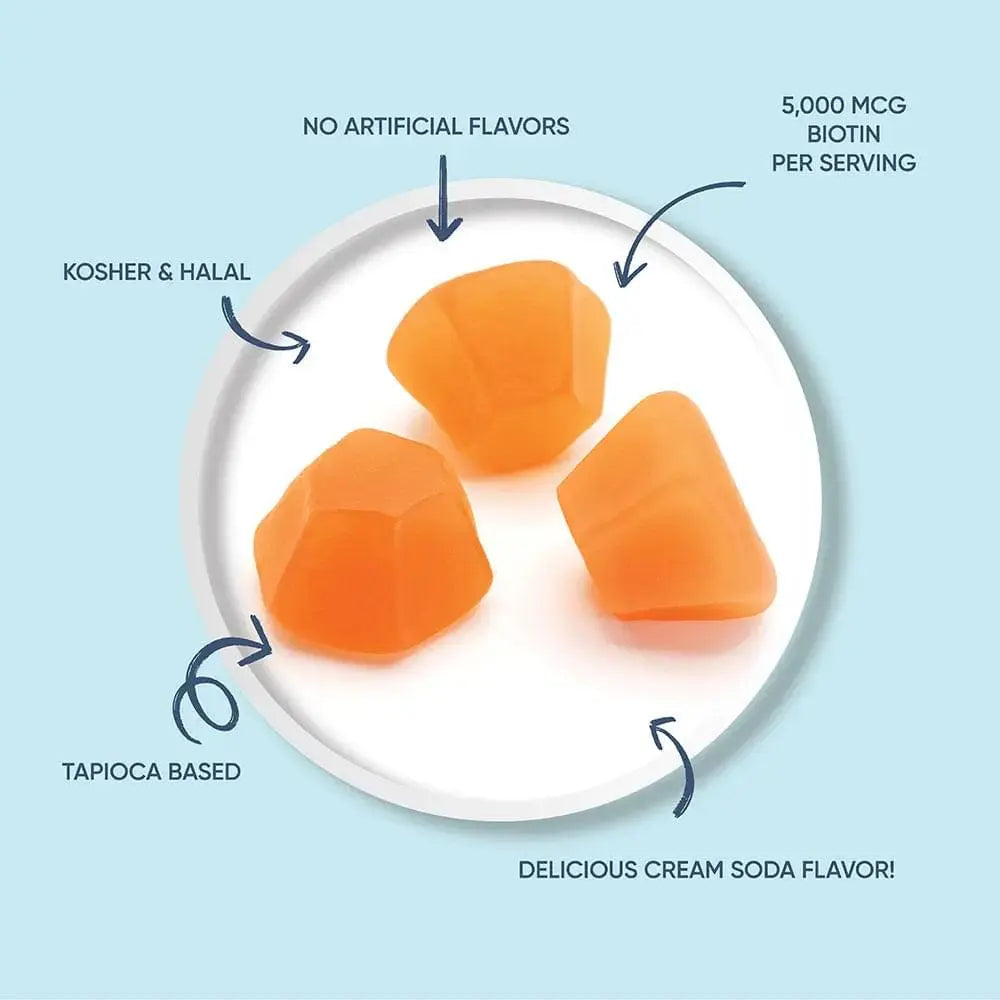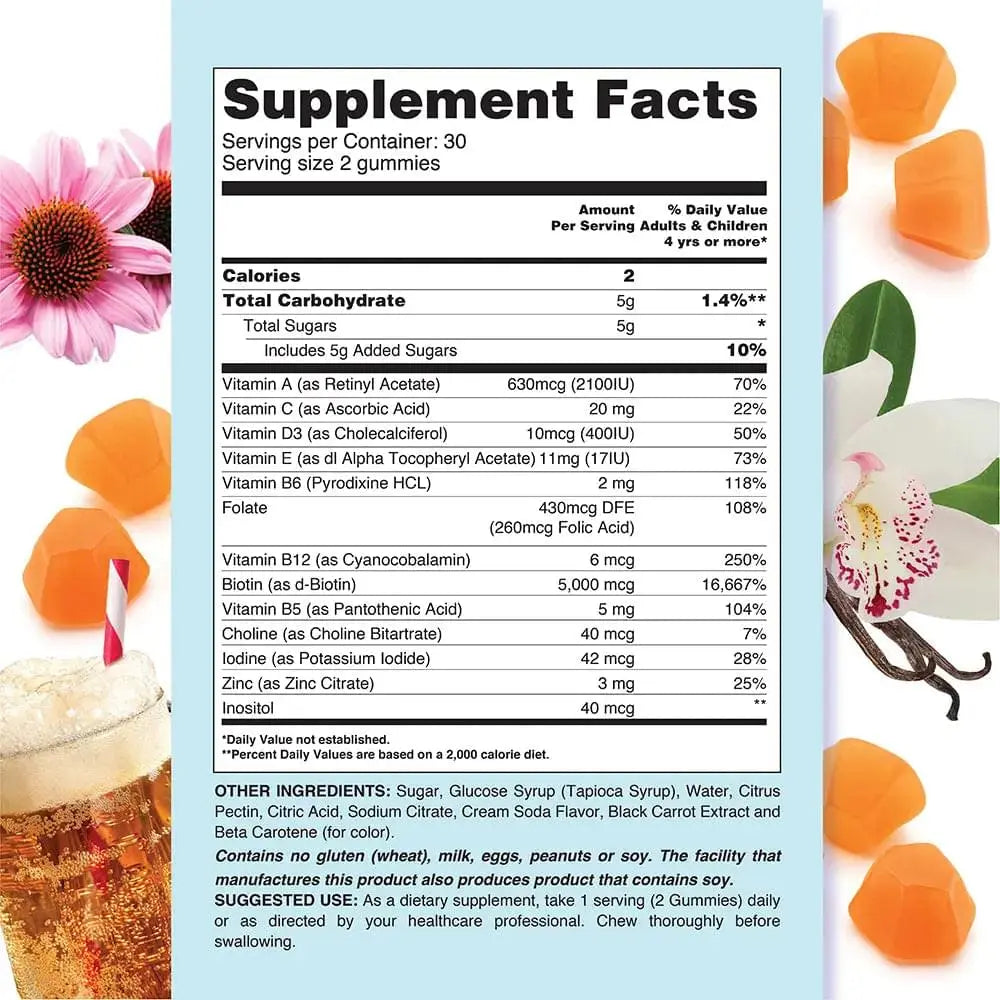 Beauty Plus (healthy hair, skin, and nails)
Sale price

$12.99
Regular price

$21.99
(/)
Beauty Plus
These tasty gummy multivitamins help to promote healthy hair, skin, and nails, all while tasting like a cream soda - yummy! Our LIVS Beauty Plus vitamin supplements have a concentrated amount of biotin, along with vitamins A, C, E, B12 (and more!) to support your naturally beautiful skin, hair, and nails. They may even help your hair and nails grow faster and stronger and could boost your skin's natural luminosity. Bring these delicious multivitamins into your healthy beauty routine to build on that extra foundation of strength and growth.
Sweet cream soda taste
May help improve the look of hair, nails, and skin
May help refresh skin elasticity
May provide a multitude of phytonutrients
At LIVS, one thing lies at the heart of everything we do: improving life and doing good. And with these delicious beauty-support vitamins, you can rest those pretty eyes knowing that you're consuming only the good stuff. That's because these supplements are 100% organic, naturally flavored, vegan/vegetarian, gluten-free, Halal, Kosher, and made with no GMOs.
Chew 2 gummies daily. No food or water is needed. Chew thoroughly before swallowing. 
Beauty Gummies - How Do They Work?
You've probably heard about Beauty Gummies, which are bite-size supplements that help promote glowing skin. Among their many benefits are vitamin A and biotin, both of which are great for the skin, as well as antioxidants and green tea extract. These gummies are safe for children and are recommended for daily use. If you'd like to learn more about Beauty Gummies, read on! And remember, beauty gummies should never be substituted for a healthy diet.
Biotin and Turmeric are two of the most common ingredients found in Beauty Gummies. They support collagen formation and function and protect the skin from oxidative stress. Vitamin E is important for healthy skin and hair, while Vitamin B6 supports protein and glycogen metabolism. These ingredients are also found in many other beauty supplements. The benefits of these products are obvious! But how do they work?
Biotin is a key ingredient in Beauty Gummies, and they have clinical research behind them. The superfood also boosts hair and nail growth. And because biotin is a key nutrient for a healthy scalp and hair, Biotin gummies can help your scalp produce more keratin. These ingredients also help the skin tone and feel supple and smooth. Biotin is another key ingredient in Beauty Gummies, which can support hair, nails, and skin.
Other Ingredients: Sugar, Glucose Syrup (Tapioca Syrup), Water, Citrus Pectin, Citric Acid, Sodium Citrate, Cream Soda Flavor, Black Carrot Extract and Beta Carotene (for color).
Beauty Plus (healthy hair, skin, and nails)
Sale price

$12.99
Regular price

$21.99
Choose options