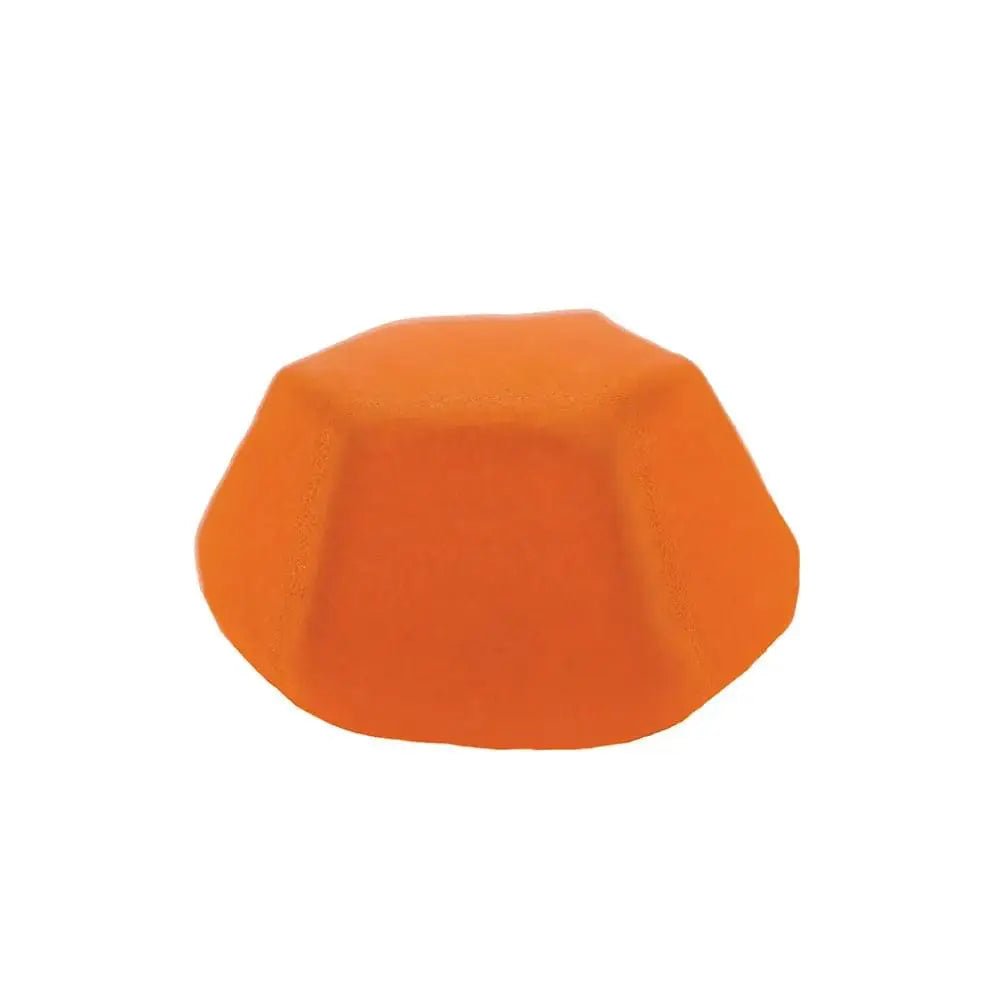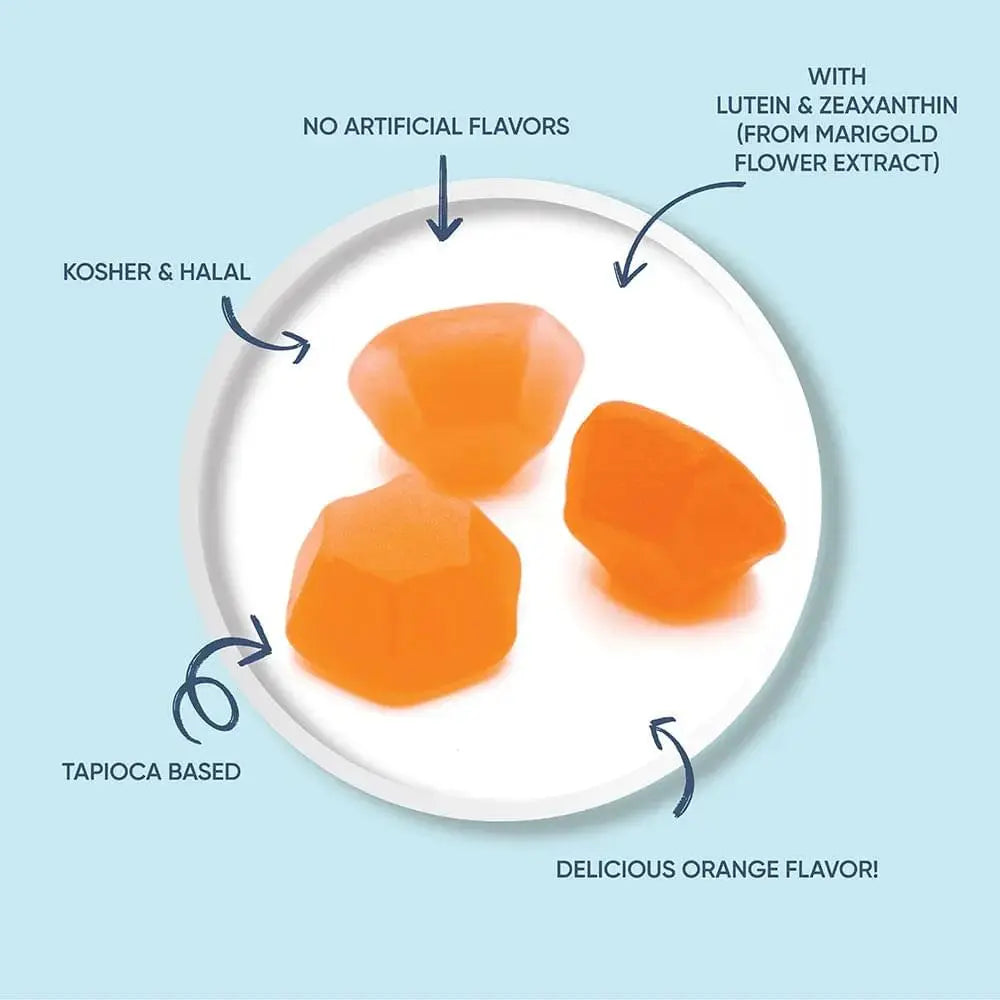 Eye Care Gummies
Sale price

$14.99
Regular price

$21.99
(/)
Eye Care
These delicious, naturally-flavored orange gummy supplements are made of a curated blend of vitamins and minerals that help support eye health. The combination of A, C, E, zinc, lutein, and zeaxanthin combine to help your body fight common nerve diseases and vision loss. They may even help your body to build up a shield to help prevent the yellowing of eyes. And all this with a tasty orange flavor? We can see the light and it is delicious.
Divine citrus orange flavor
Helps support your body's defense against eye diseases
May help prevent vision loss 
May help build a pigment shield to defend against yellowing
At LIVS, we're dedicated to doing good and improving lives. That's why all of our vitamins are delicious-tasting, organic, Halal, Kosher, vegetarian, and non-GMO. This tasty gummy supplement is one more step we're taking toward helping improve the health and lives of our fellow humans.
Chew 1 gummy daily. No food or water is needed. Chew thoroughly before swallowing.
Eye Care Gummies
Eye Care Gummies are a convenient way to consume important vitamins for your eyes. They contain the daily recommended dose of lutein and zeaxanthin, two antioxidants that protect the eyes from free radicals and sunlight damage. They may also help reduce age-related macular degeneration, cataracts, and retinitis pigmentosa. These gummies are easy to swallow and should be stored in a cool, dry place.
Children's Eye Health Gummies contain the essential nutrients for healthy vision, including patented marigold extract, which improves photostress and glare scores. They also contain macular carotenoids, which revitalize macular pigment and protect photoreceptors in the back of the eye from harmful blue light. They are also rich in lutein and zeaxanthin, two other nutrients known to help prevent macular degeneration and improve visual health.
In addition to being good for your eyes, eye health gummies should taste good. Unlike vitamin tablets, eye care gummies are much more enjoyable to eat. In addition, they are usually made with fruit juice or a natural sweetener, so they are more palatable. So you can feel better about yourself with these tasty treats. If you're looking for a good gummy product, choose one from a reputable brand.
When purchasing eye care gummies, you'll find many varieties on the market. Some contain only basic nutrients, while others have more concentrated vitamins and minerals. The key is finding one that works for you. Eye care gummies are one of the fastest ways to boost your vision and prevent the onset of macular degeneration. If you are looking for a more natural option, Bausch and Lomb's Ocuvite eye health gummies are a great choice.
Other Ingredients: Sugar, Glucose Syrup (Tapioca Syrup), Water, Citrus Pectin, Citric Acid, Curcumin 10% (Turmeric Extract), Sodium Citrate, Natural Orange and Apple Flavor.
Eye Care Gummies
Sale price

$14.99
Regular price

$21.99
Choose options