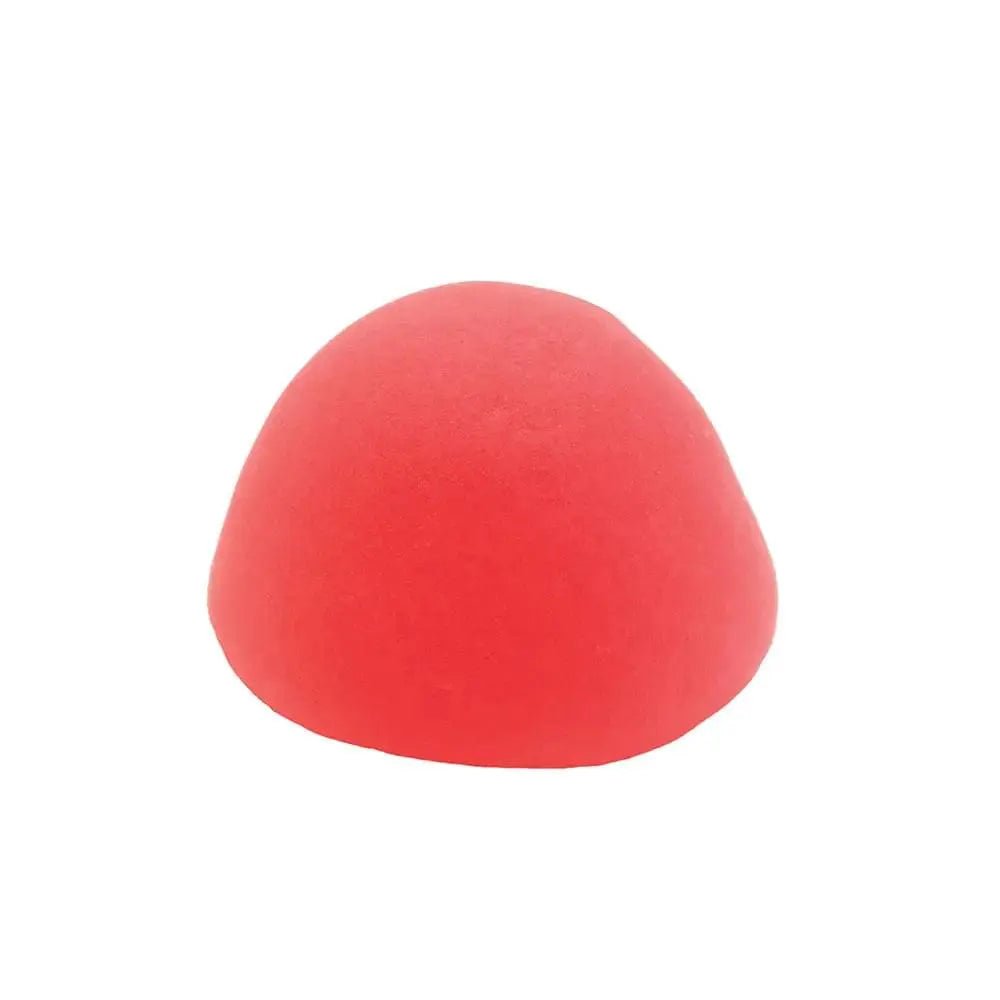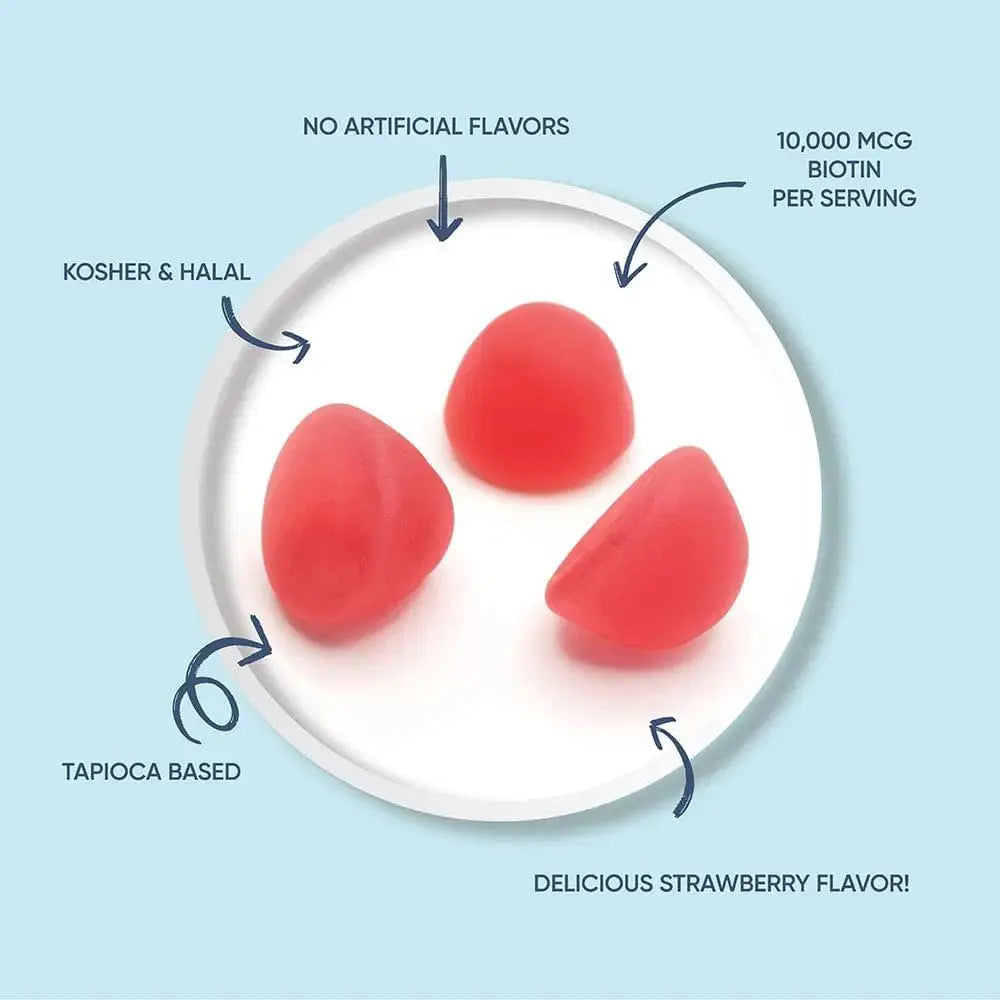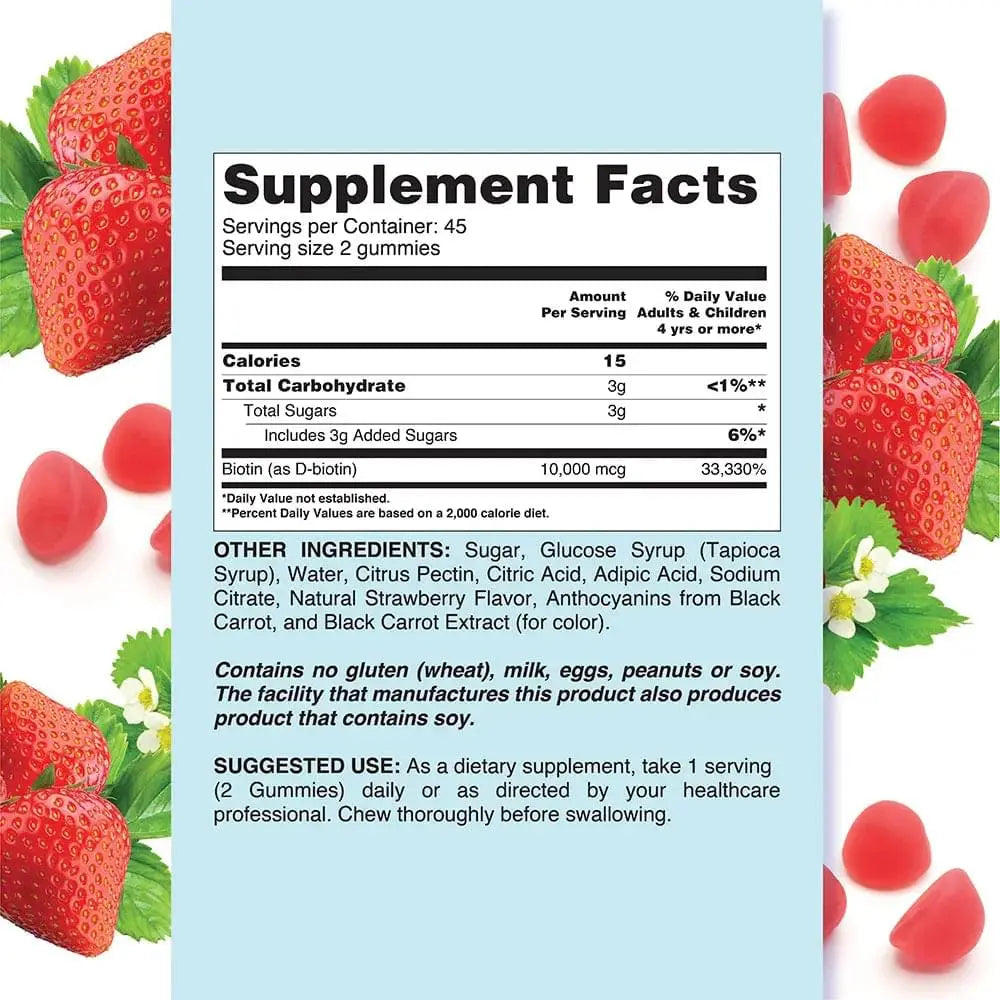 Biotin (10,000 mcg)
Sale price

$12.99
Regular price

$19.99
(/)
Biotin (10,000 mcg)
If you are looking for support in detoxing and digestion, then look no further than our Biotin health supplements. These delicious, natural, strawberry-flavored gummies have 10,000mcg of biotin per serving. This means that they could help in regulating blood sugar and maintaining proper metabolism. Our LIVS Biotin gummy vitamins may also support healthy hair, skin, and nails. And did we mention how yummy they are?
Mouthwatering strawberry flavor
Helps support the regulation of blood sugar
May support healthy hair, skin, and nails
May aid in healthy metabolism and digestion function
At LIVS, one thing lies at the heart of everything we do: improving life and doing good. And with these delicious biotin vitamins, we're pretty confident that is something we have accomplished. They are 100% plant-based, gluten-free, non-GMO, Halal, Kosher, and feature no artificial flavors.
Chew 2 gummies daily. No food or water is needed. Chew thoroughly before swallowing. 
How Do Biotin Gummies Work?
If you suffer from dry skin, hair, or nails, then you should try Havasu nutrition's Biotin Gummies. Biotin supports the production of keratin, a protein that is essential for healthy skin and hair. This vitamin also helps to maintain a strong protective outer layer of the skin. These are just a few of the many benefits of Biotin supplements. But you may be wondering how they work.
If you prefer gummies over pills, you can try these delicious supplements made with citrus pectin. They contain no gluten or gelatin, and they are also free of high-fructose corn syrup. But you must keep in mind that some consumers don't like the blueberry flavor. Biotin Gummies have no artificial flavors or colors and contain no gelatin or dairy products. This supplement has no side effects and is great for people who can't take pills.
Biotin gummies are a delicious way to get your recommended daily dose of biotin. Most of these supplements contain about 5,000 mcg of biotin per serving, which is an adequate amount to provide fatty acids and support healthy skin, hair, and nails. They also contain fatty acids that support healthy nail growth and provide a strong protective layer of skin. But be sure to consult your doctor before taking biotin supplements.
Before choosing a biotin supplement, consider the amount of sugar, carbohydrates, or calories. Some biotin supplements are made with a sweetener, and some are even made with organic ingredients. It is best to choose a brand that contains no added artificial flavors or sweeteners. And make sure that the biotin gummies you choose are made from sugar-free or gluten-free ingredients. However, before you buy biotin gummies, you should consider whether your dietary needs warrant its use.
Other Ingredients: Sugar, Glucose Syrup (Tapioca Syrup), Water, Citrus Pectin, Citric Acid, Adipic Acid, Sodium Citrate, Natural Strawberry Flavor, Anthocyanins from BlackCarrot, and Black Carrot Extract (for color).
Biotin (10,000 mcg)
Sale price

$12.99
Regular price

$19.99
Choose options