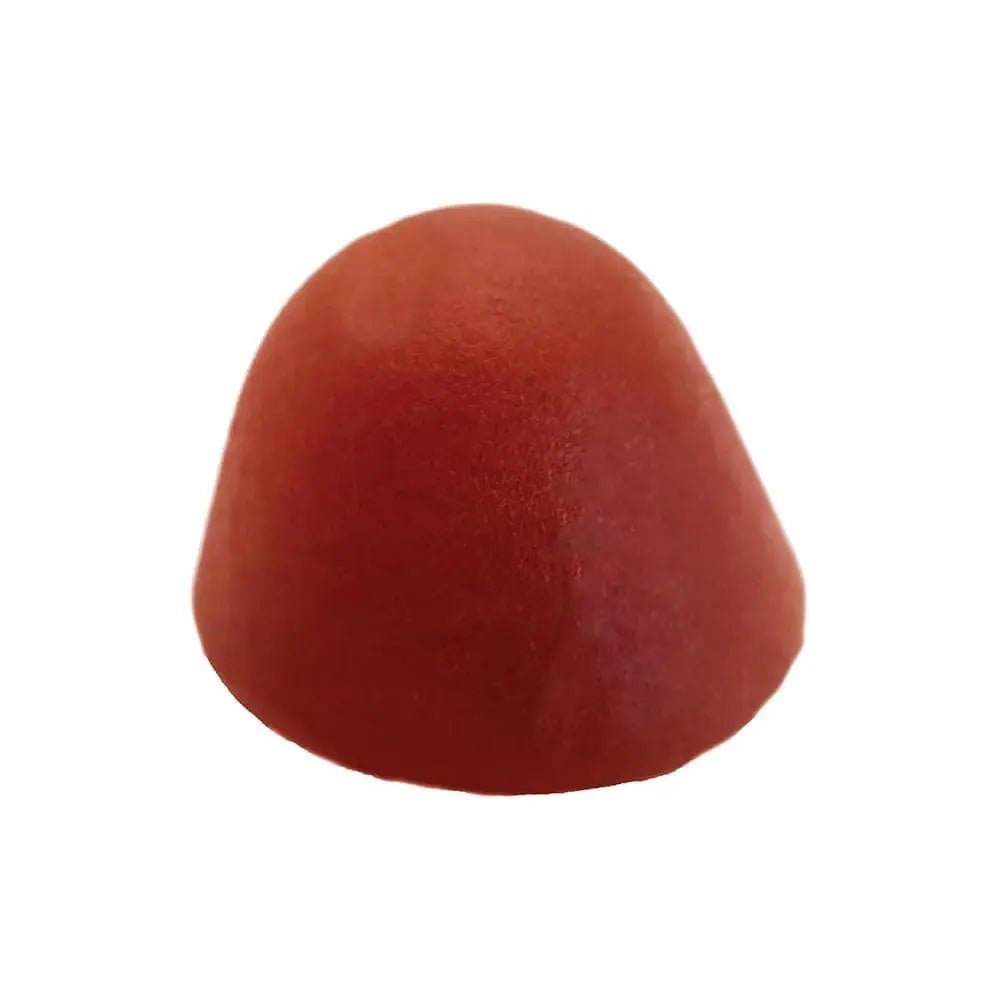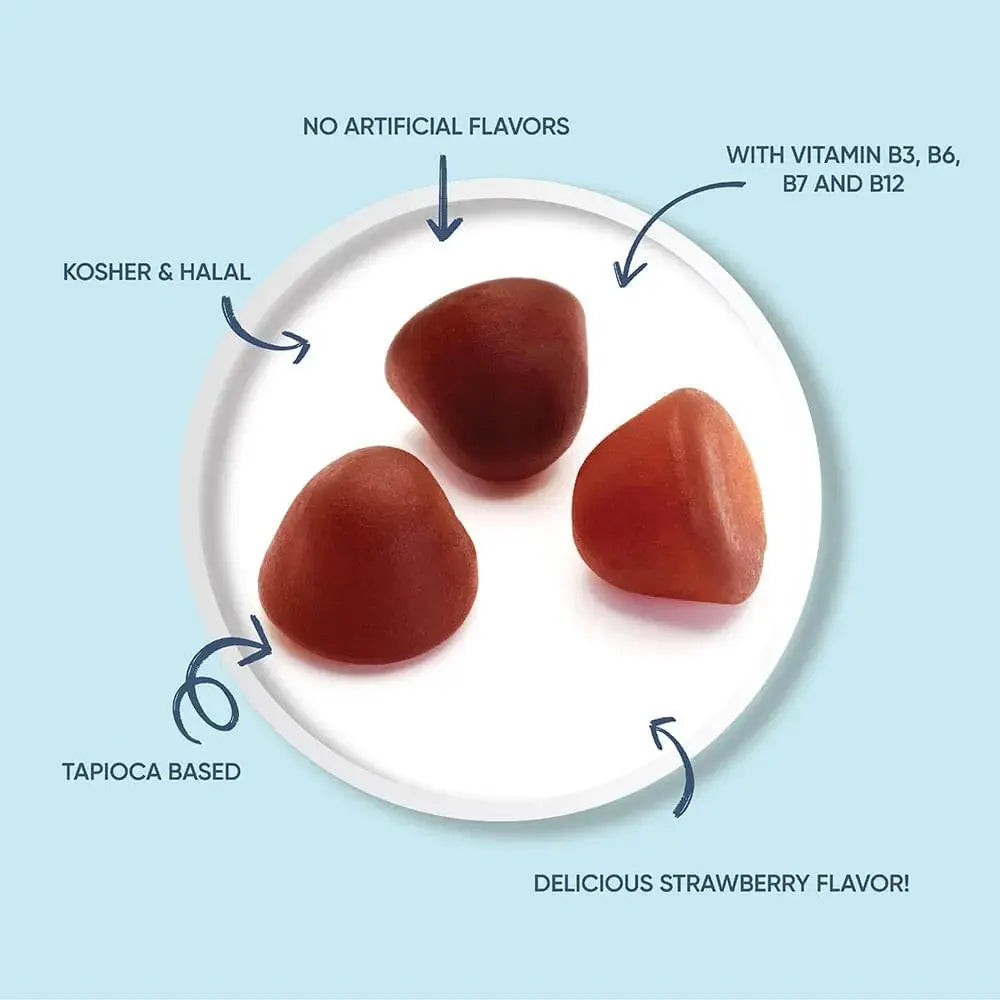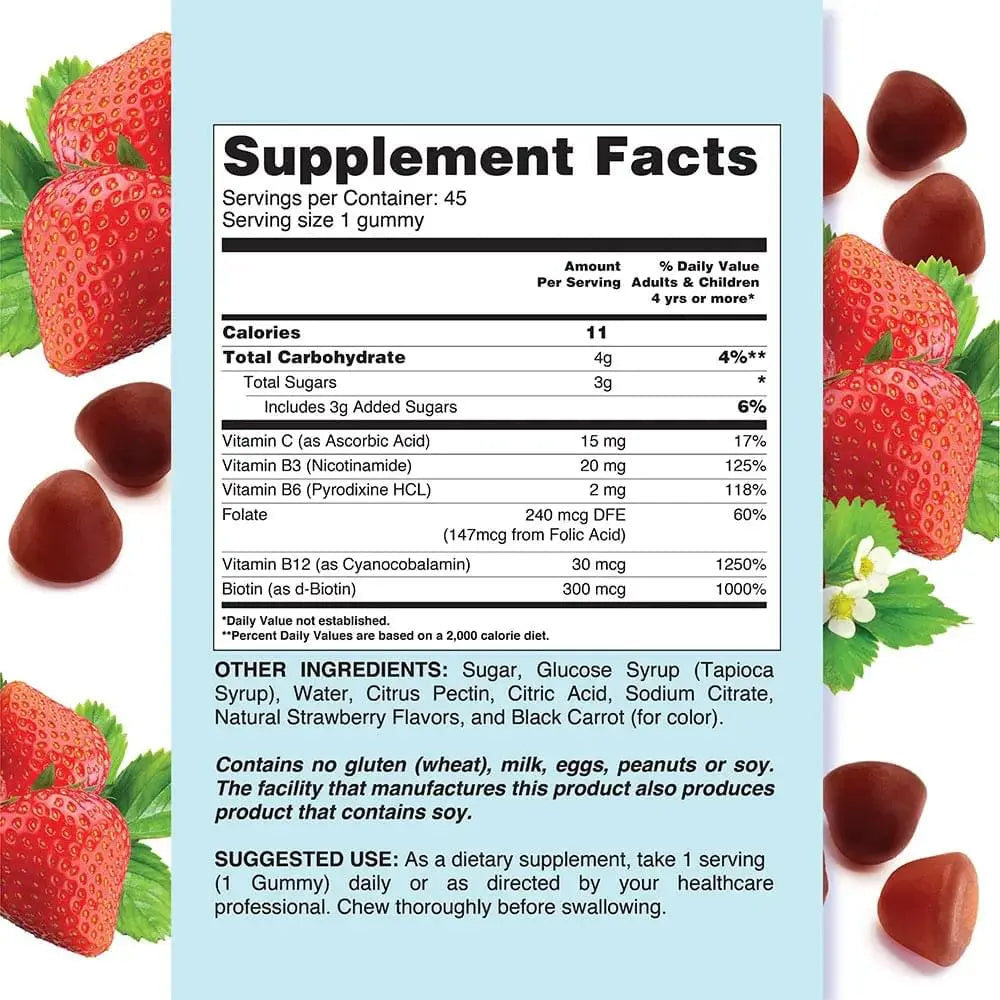 Energy (B Complex)
Sale price

$12.99
Regular price

$18.99
(/)
Energy (B Complex)
These delicious, strawberry-flavored gummy vitamins are packed with energy-promoting essentials, such as C, B3, B6, B12, folate, and biotin. This combination complex can help to support your body's natural hydration, improve focus, and boost your energy and mood. Whether you want to prepare for a workout with some added energy, or you want to recover and nutritionally balance your body after exercise, these sport and performance-supporting energy complex supplements can help.
A pop of sweet strawberry flavor 
May promote healthy nerve function
May enhance cell health and boost metabolism
May help improve mood and energy
At LIVS we want to support your healthy fitness goals with the perfect combination of health supplements. That's why these energy-promoting B complex vitamins are completely plant-based, naturally-flavored, organic, Kosher, Halal, and non-GMO.
Chew 1 gummy daily. No food or water needed. Chew thoroughly before swallowing.
The Benefits of B Complex Vitamin
Although most people consume enough of B Complex Vitamin from food, there are some who want to boost their intake. Although it is unlikely that people will experience high alertness or increased energy levels, you should still be careful when taking the supplement. Because B Complex Vitamins are water-soluble, they will be excreted in the urine. It is best to avoid taking too much at one time, and always check with a doctor before beginning any new supplement regimen. For those with limited diets, a B complex vitamin might be beneficial. This vitamin may help reduce symptoms of depression and rheumatoid arthritis. It is also a mood booster, helping the body produce serotonin, melatonin, and norepinephrine. In addition to its beneficial health effects, B complex vitamin can reduce brain fog and increase energy levels. It is also an important vitamin during pregnancy as it promotes normal growth in the fetus.
Other Ingredients: Sugar, Glucose Syrup (Tapioca Syrup), Water, Citrus Pectin, Citric Acid, Sodium Citrate, Natural Strawberry Flavors, and Black Carrot (for color).
Energy (B Complex)
Sale price

$12.99
Regular price

$18.99
Choose options