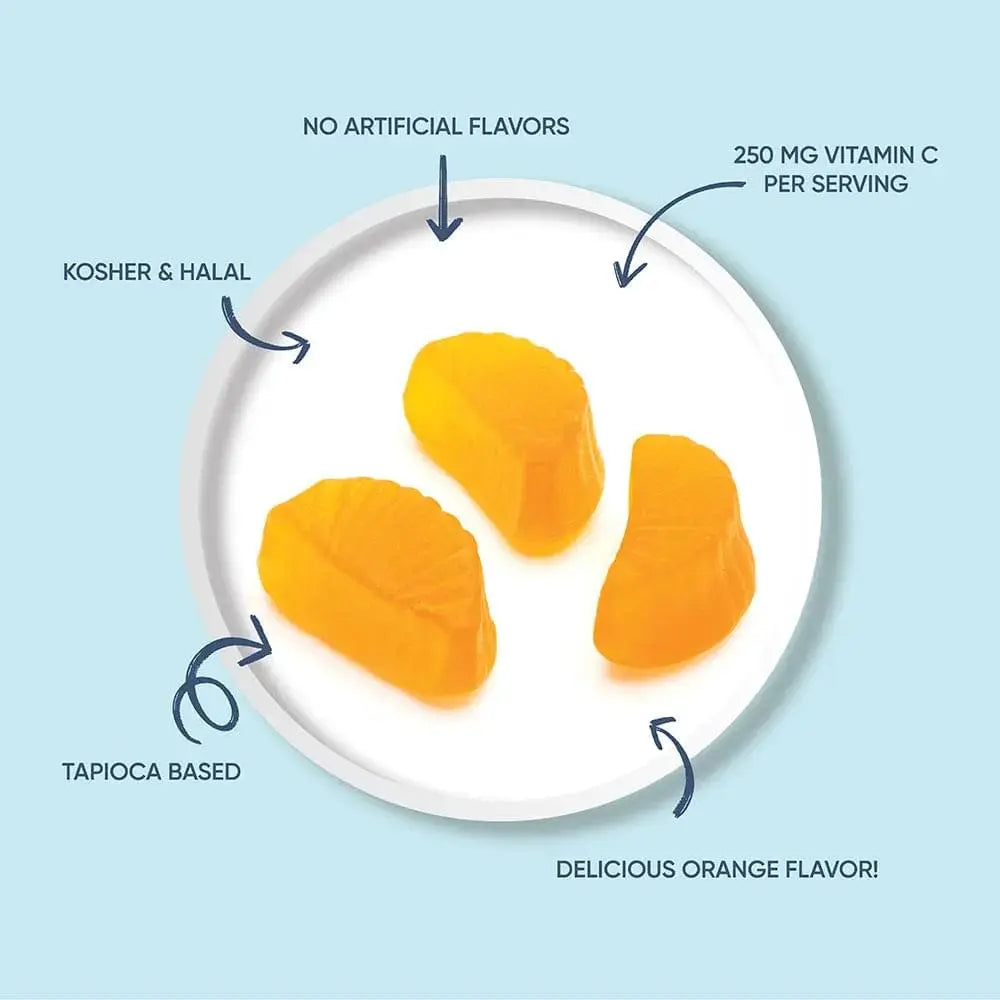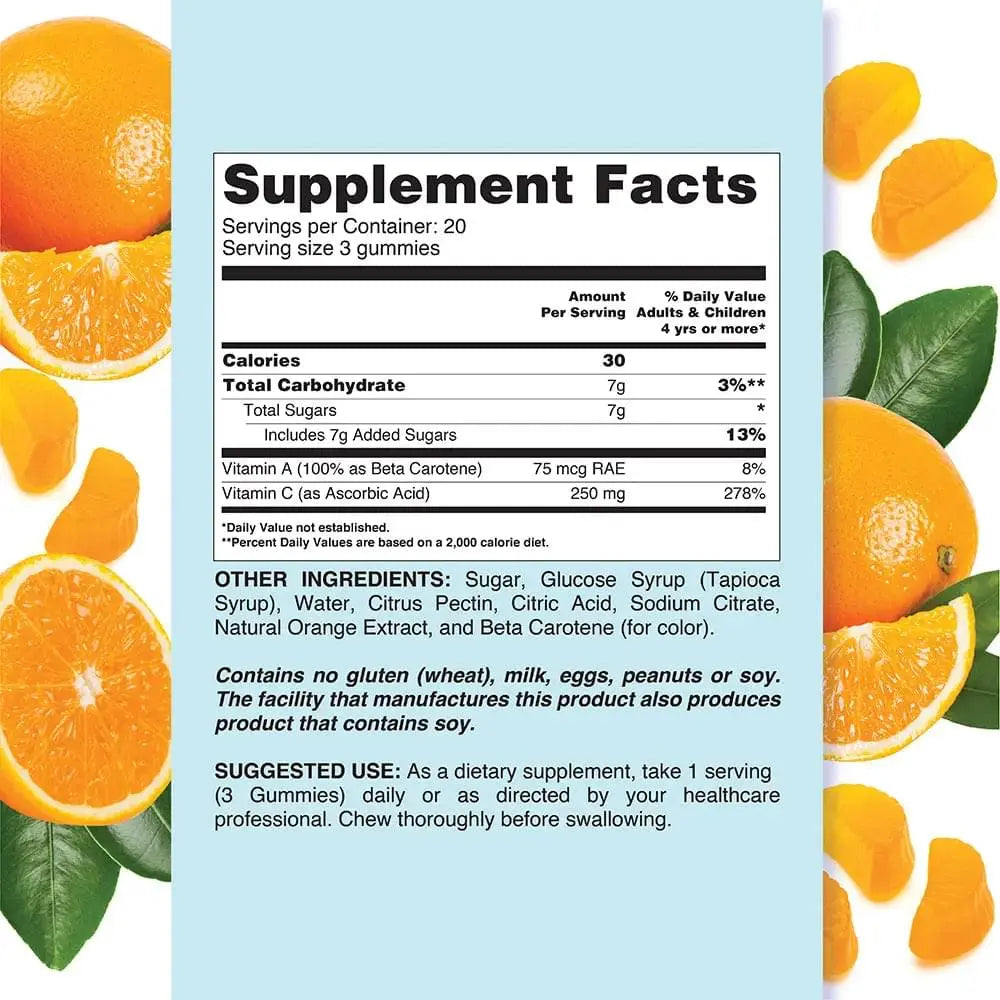 Vitamin C Gummies
Sale price

$13.99
Regular price

$19.99
(/)
Vitamin C
These Vitamin C orange gummies are perfect for those looking to support their immune system and get that extra boost for flu and cold season. They have 250mg of Vitamin C per serving and could help to protect cell health and aging by supplying antioxidants. Our LIVS orange-flavored Vitamin C gummy supplements may also support skin health, metabolism function, and normal growth and development in your body. These small and mighty gummy vitamins could also support your body in the prevention of chronic diseases, all while tasting delicious.
Pleasant natural orange taste
May help to regulate blood pressure
May help in weight management
Supports a boost in your immune system
All LIVS vitamin gummies are completely plant-based/vegan, gluten-free, organic, and contain no GMOs. They are also Halal and Kosher-certified, and flavored with only natural ingredients.
Chew 3 gummies daily. No food or water needed. Chew thoroughly before swallowing.
Get Your Vitamin C From Fruits and Vegetables
You probably know that Vitamin C is a powerful antioxidant, but how do you get enough? Fruits and vegetables are the best sources of Vitamin C. In addition to its antioxidant properties, it may be beneficial for your immune system. It is an essential component of the immune system, helping to stimulate white blood cells, which may protect you from certain diseases. Fruits and vegetables contain high levels of Vitamin C, so be sure to consume them in adequate amounts.
A healthy body contains enough of vitamin C to prevent a number of health conditions, including cancer and heart disease. But it also helps your body repair itself from wounds. Vitamin C is also a powerful physiological antioxidant, regenerating other antioxidants in your body and limiting free radicals' damaging effects. Research is currently underway to determine the benefits of taking Vitamin C for cardiovascular health and cancer. Vitamin C may also delay or even prevent the development of several diseases, such as Alzheimer's, Parkinson's, and cardiovascular disease.
According to the National Institutes of Health, adults need 75 milligrams of vitamin C a day, while men need 90 milligrams. In the United States, most adults get enough vitamin C through their diet. Supplements are also beneficial for skin health, because they increase the production of collagen, which is the skin's anti-aging hero. Supplementation with Vitamin C may also aid in wound healing, which is especially important during the aging process.
Other Ingredients: Sugar, Glucose Syrup (Tapioca Syrup), Water, Citrus Pectin, Citric Acid, Sodium Citrate, Natural Orange Extract, and Beta Carotene (for color).
Vitamin C Gummies
Sale price

$13.99
Regular price

$19.99
Choose options