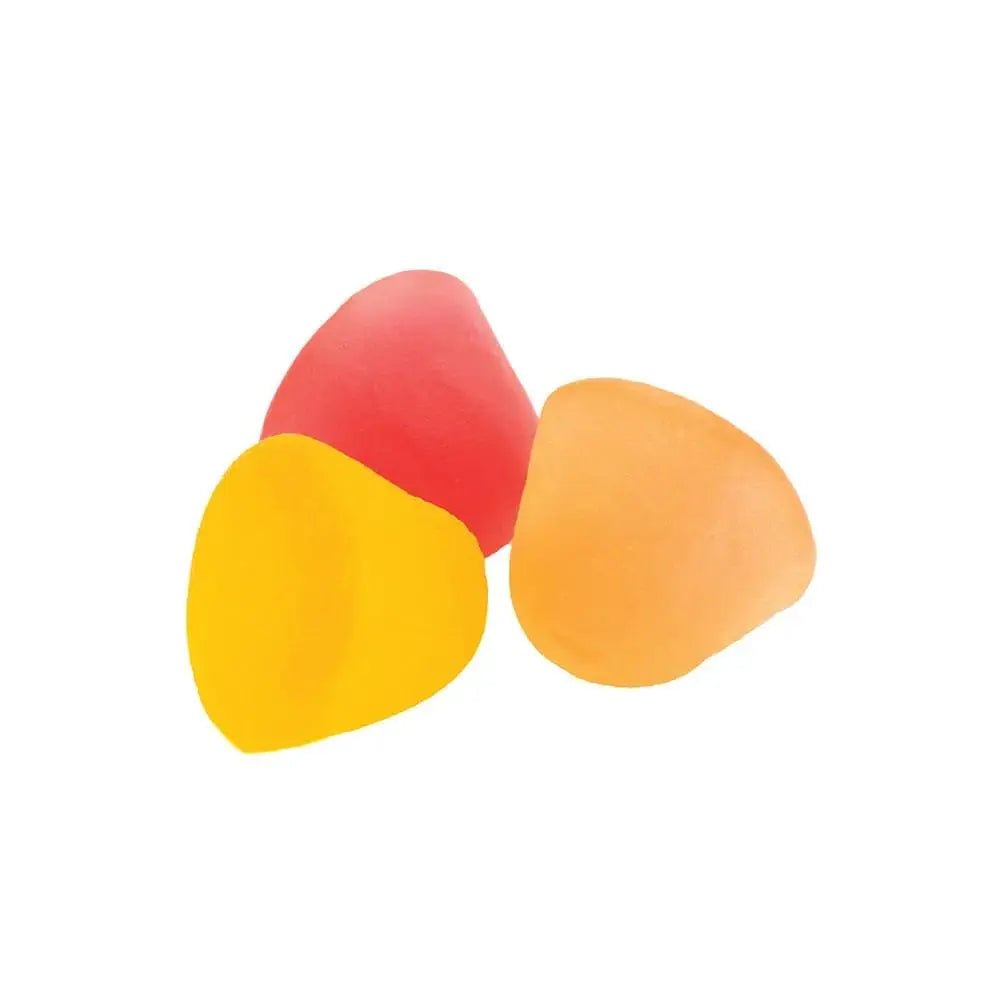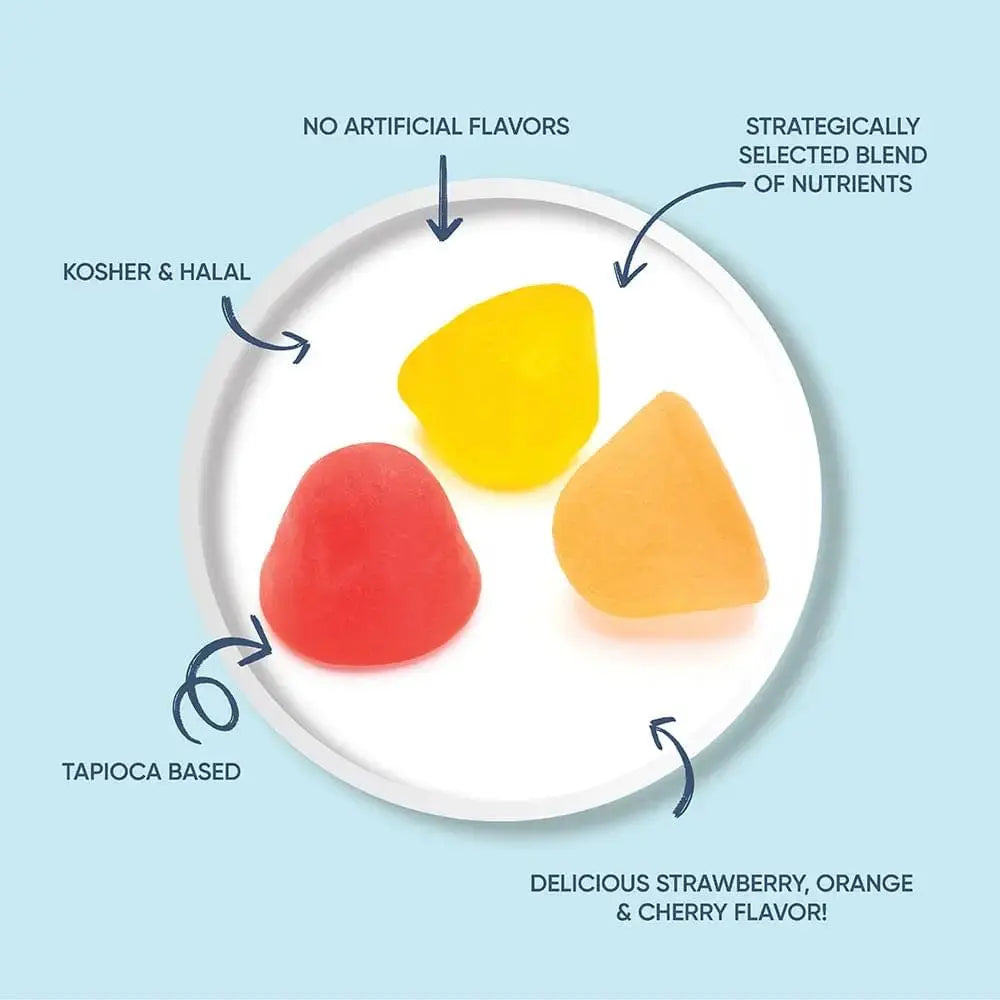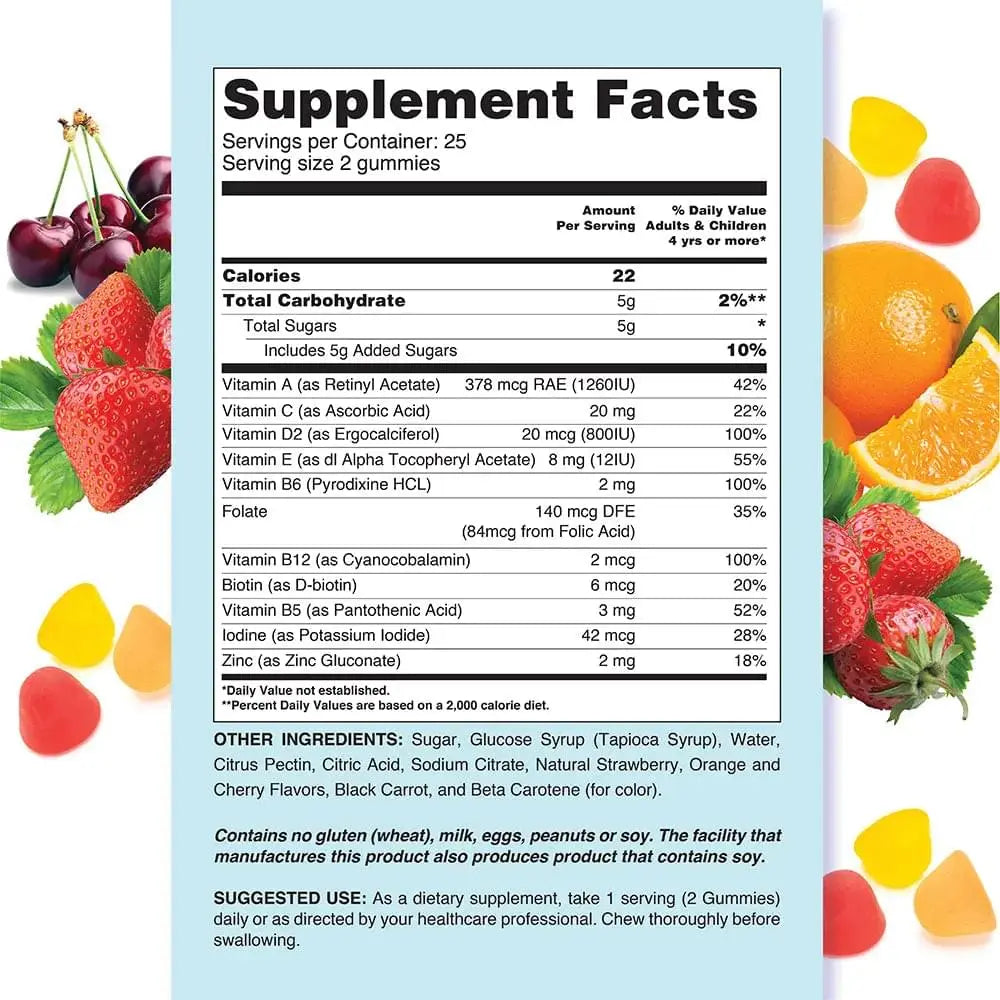 Children's Multivitamin Gummies
Sale price

$5.90
Regular price

$18.99
(/)
Children's Multivitamin
Kids will think they are getting a treat when they take these great-tasting chewable vitamins! These gummies contain a special blend of nutrients that our kids need and are easy for them to chew, so you won't have to struggle to get them to take their daily vitamins. Supplement your children's diet by giving them these tasty and healthy multivitamins that may help support proper nerve function, as well as bone, teeth, and eye health. Flavors come in strawberry, orange, and cherry, and they won't disappoint your picky eater. These gummy supplements may also help improve energy and mood, and reduce iron deficiencies.
Tasty combination of cherry, strawberry, and orange gummies
May help close nutritional gaps
May boost immunity
Supports overall children's health 
LIVS is committed to caring for humans throughout all of their life stages. That's why we've created these children's multivitamin gummies for our little ones. Because we want to protect and nurture these little bodies, all of our vitamins are 100% organic, non-GMO, plant-based, Halal, Kosher, and naturally flavored for maximum delishness.
Chew 2 gummies daily. No food or water is needed. Chew thoroughly before swallowing.
Children's Multivitamin Gummies
If you want your child to get the essential vitamins and minerals they need, you can give them the liveable Multivitamin Gummies. These bear-shaped gummies contain vitamins and coconut oil. They're tasty and chewy, making them the perfect option for children. They also come in a variety of flavors. Flintstones Vitamins are the most popular children's multivitamin. Make sure you supervise your child while they're chewing these gummies.
Some children's multivitamins contain iron. While many of these supplements are safe, iron levels can be too high for children. To ensure your child gets enough iron each day, make sure to ask your pediatrician about the iron content. Children need between seven and 15 milligrams of iron a day. Many foods contain iron, which is why some multivitamins have it added. Also, check with your pediatrician if the multivitamin is fortified with iron.
While some supplements are specifically designed for toddlers, some are meant for teens. Always read the labels to determine the best product for your child. Be sure to follow the recommended daily allowance on the label. Children may view gummy vitamins as candy and take more than recommended. 
Other Ingredients: Sugar, Glucose Syrup (Tapioca Syrup), Water, Citrus Pectin, Citric Acid, Sodium Citrate, Natural Strawberry, Orange and Cherry Flavors, Black Carrot, and Beta Carotene (for color).
Children's Multivitamin Gummies
Sale price

$5.90
Regular price

$18.99
Choose options